This post may contain affiliate links. For more information, please visit our disclosure policy.
I've decided I'm finally picking up cross stitch -- for real this time. I need something that I can do in spurts since my downtime can be sporadic, and cross stitch seems perfect for that.
Of course, I'm already eyeing all of the lovely cross stitch patterns that I'll be able to do (some day), after plenty of tutorials and practice.
This online class looks like a comprehensive place to get all of the fundamentals down. According to the reviews, even experienced cross stitchers found they learned a few new tricks from it!
Cross Stitch Patterns for Fall
As summer is starting to wind down, I think it would be fun to do some autumn-themed patterns. I love fall colors, and it's my favorite season!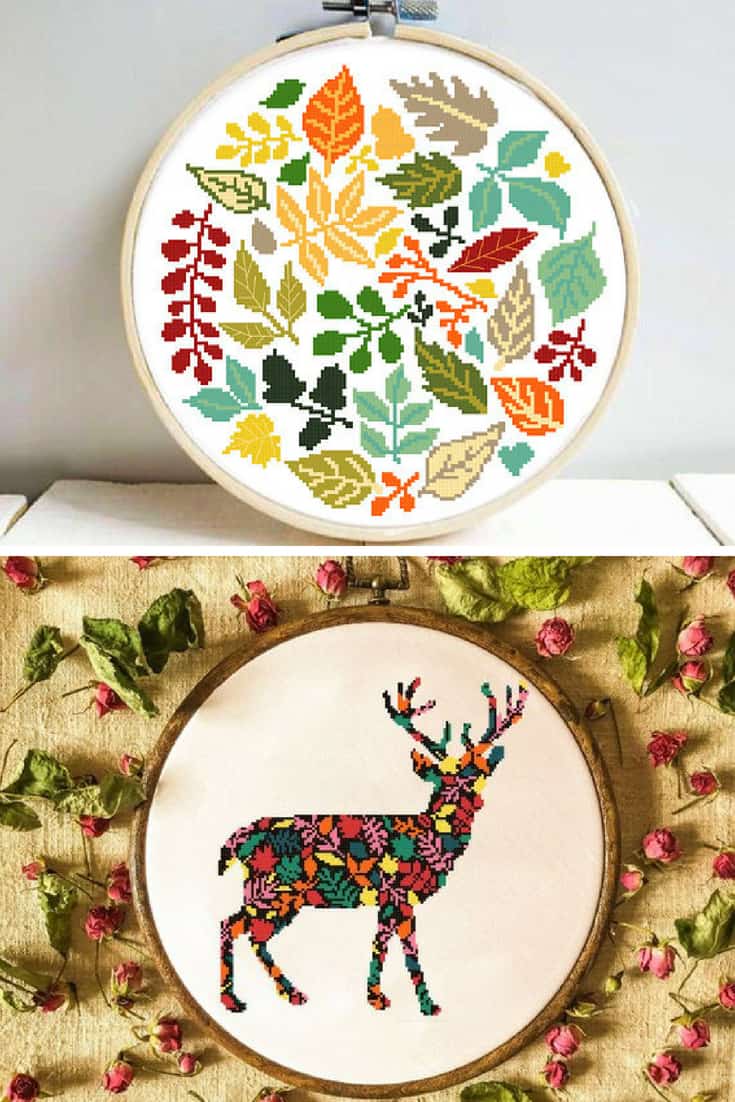 From @PatternArtCollections:
TOP: leaves // BOTTOM: deer silhouette
There are SO many pretty cross stitch patterns in the @Ritacuna shop. You might have a hard time choosing!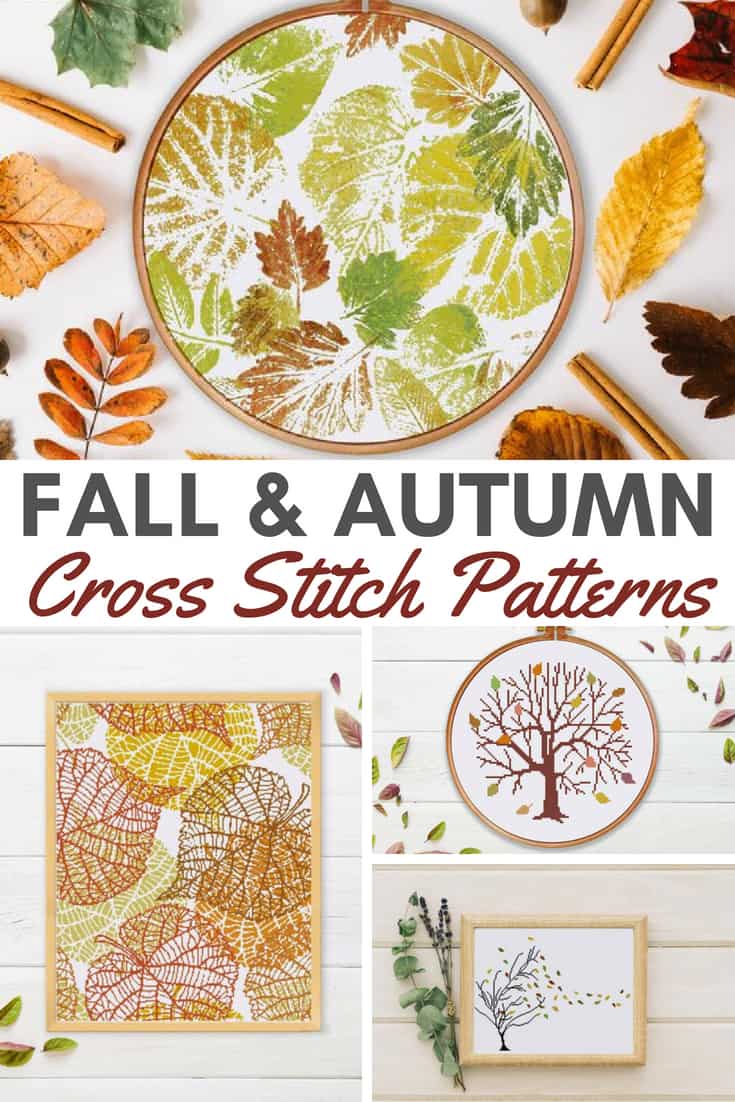 TOP: autumn leaves
BOTTOM LEFT: leaf veins
BOTTOM RIGHT - UPPER: tree
BOTTOM RIGHT - LOWER: falling leaves
Autumn Landscapes Cross Stitch Patterns
Landscapes look incredible when cross stitched, especially with vibrant colors. These picks from @Axebe are no exception: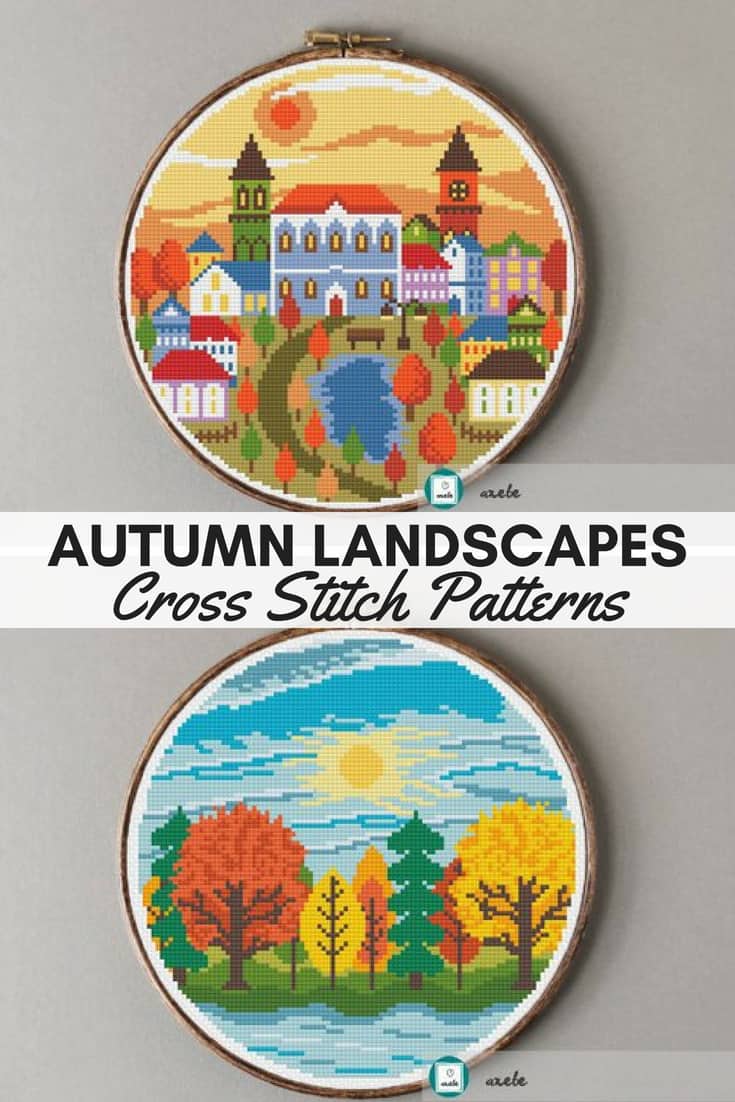 TOP: little town // BOTTOM: riverbank trees
Then there's this cute little woodland cottage with autumn trees and mountains: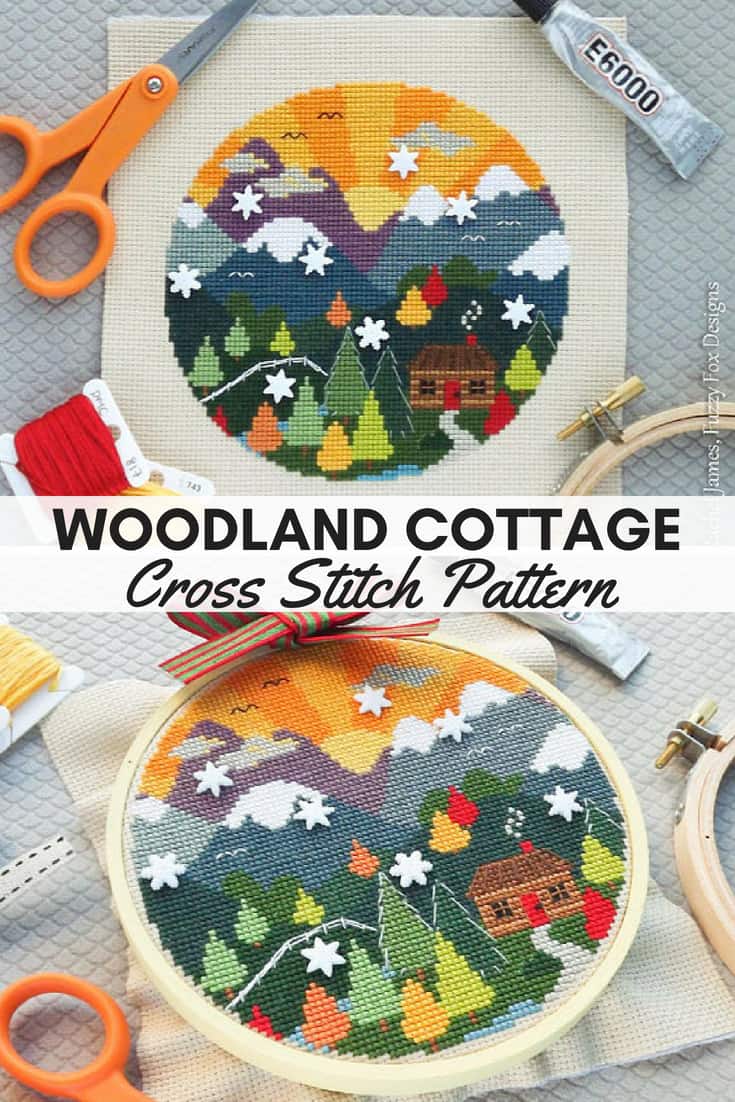 by @FuzzyFoxDesigns
More Cross Stitch Patterns for Fall
The next couple of picks would look great in your entryway to welcome guests, wouldn't they?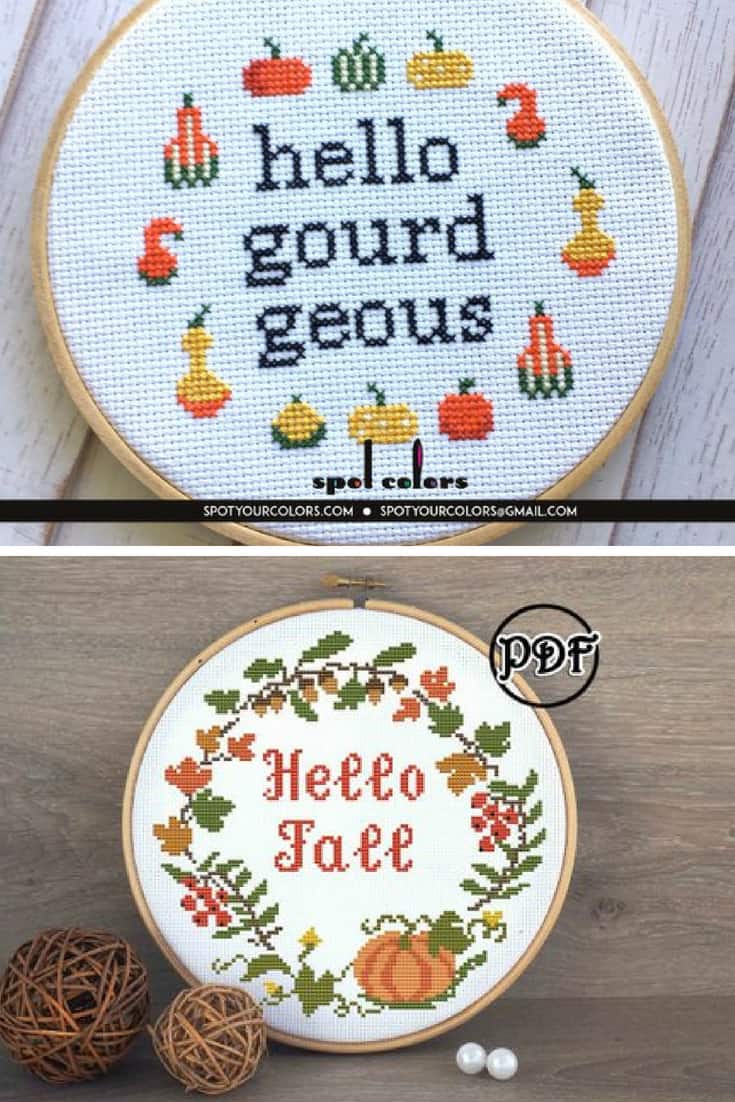 TOP: Hello Gourd-Geous by @SpotYourColors
BOTTOM: Hello Fall by @AnnaXStitch
Finally, this autumn floral heart would work well on a throw pillow as pictured. It combines a few of my favorite things: fall and hearts!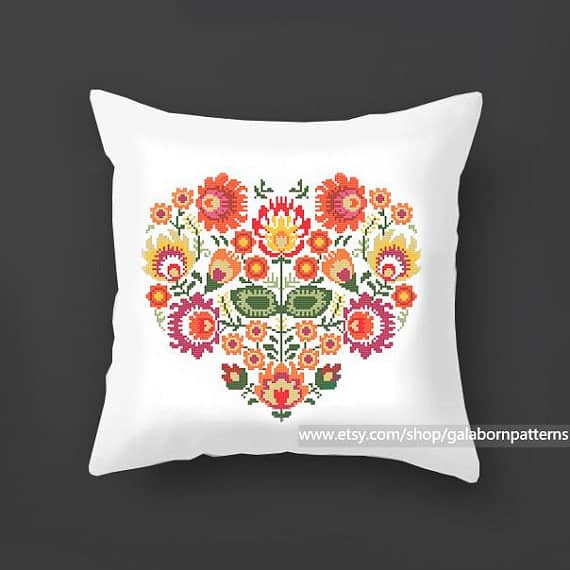 By @galabornpatterns.
I may not be a fan of Pumpkin Spice Lattes (blasphemy, I know!) but I do love me some cooler fall temperatures and crunchy leaves. Just looking at these cross stitch patterns is making me excited for the change in seasons!