This post may contain affiliate links. For more information, please visit our disclosure policy.
As I've posted about a bit over on Instagram, I've been bitten HARD by the cross stitch bug. I'm having so much fun getting into the craft, and with Christmas around the corner, I'm looking for ways to translate my new hobby (obsession) into handmade gifts I can make for friends and family.
In addition to the standard cross stitch projects that are meant to be displayed as wall art in a frame or embroidery hoop (such as my favorite fall-themed cross stitch patterns), I'm discovering that there's a lot more you can do with it once you've got the technique down.
I've got some big ideas for cross stitch ornaments swirling around in my head. First, I'm going to try it out with some simple snowflakes that I tried my hand at making patterns for, which I'm sharing below in case anyone else wants to make something with them!
Mini Snowflake Cross Stitch Pattern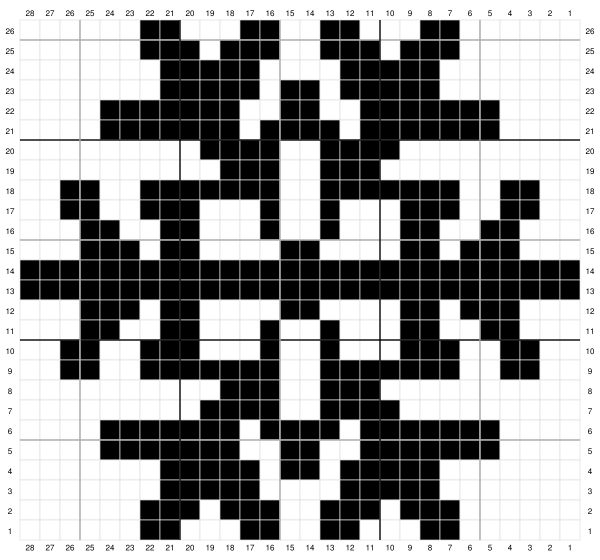 This first one came out to be the perfect size for the ornaments I'm envisioning, which should fit into a 3" embroidery hoop.
Download as a printable PDF here: Mini Snowflake Cross Stitch Pattern.
Small Snowflake Counted Cross Stitch Chart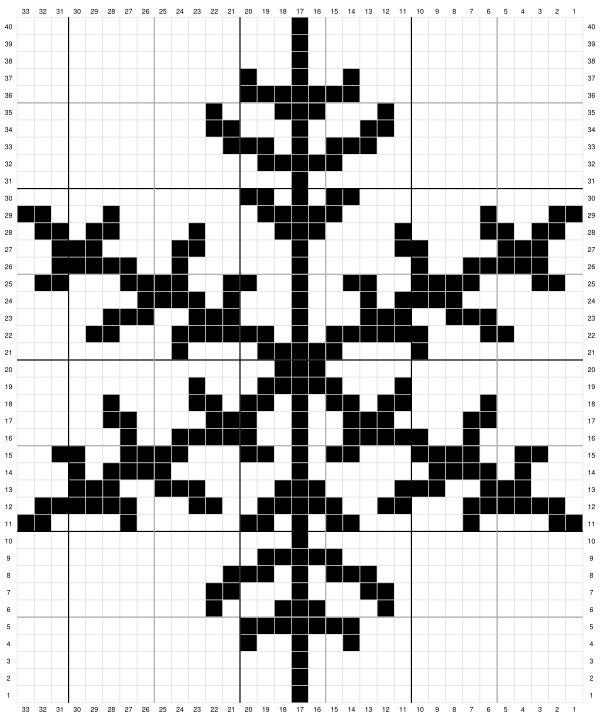 This one is a bit bigger and isn't as filled in, to give it more of a lacy look. At 33 stitches wide by 40 stitches tall, it will come out to be about 3" x 3.64" on 14 count Aida.
Download the PDF here: Small Snowflake Cross Stitch Chart.
Medium Snowflake Cross Stitch Pattern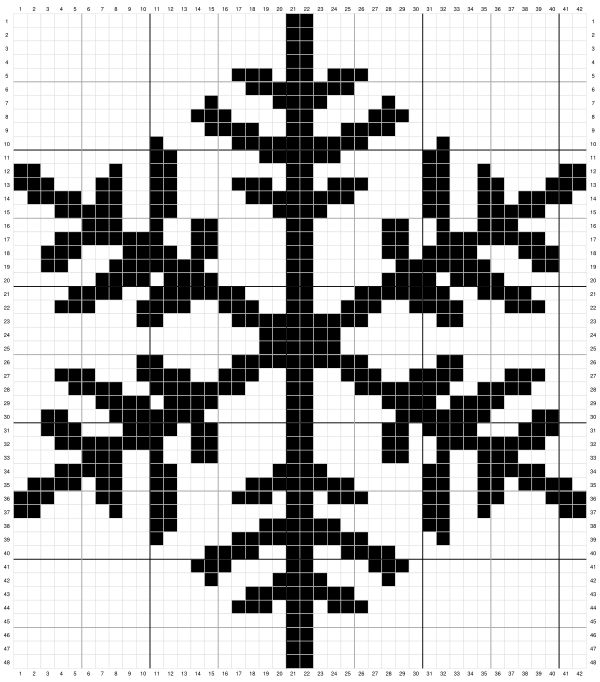 Last is an even bigger (42 stitches wide x 48 stitches tall), somewhat more filled in snowflake.
Grab the PDF here: Medium Snowflake Cross Stitch Pattern.
I've already started stitching them up on some 14 count black Aida cloth with "Winter White" thread (DMC 3865) and I'm loving the effect so far. The designs would really look great in a variety of fabric and thread colors, though.
I'm also planning to experiment with adding in some metallic thread (DMC Light Effects in Silver) accents, probably as backstitch, to really make it pop. I'll be sure to make a blog post with my finished results once I'm done!
If you end up making anything with these patterns, please tag me on Instagram (@make.it.with.heart) or put it in the Tried section on Pinterest. I'd love to see what you come up with.