This post may contain affiliate links. For more information, please visit our disclosure policy.
Macrame cord is a surprisingly versatile material. While it may be known best for its use in boho style wall hangings, a wide range of accessories can also be fashioned from it.
One such category is handbags and purses. If you're like me and are drawn to DIY projects that are also functional, maybe making a macrame bag is right up your alley.
Here are some of my favorite tutorials for DIY macrame bags from around the internet.
Macrame Market Bag Tutorials
Now that reusable shopping bags are quickly becoming the more eco-friendly norm, what could be better than making some of your own? No guarantees that you'll actually remember to bring them with you to the market, though!
1. Woven market bag PDF and video tutorial from @KNOTandLiving: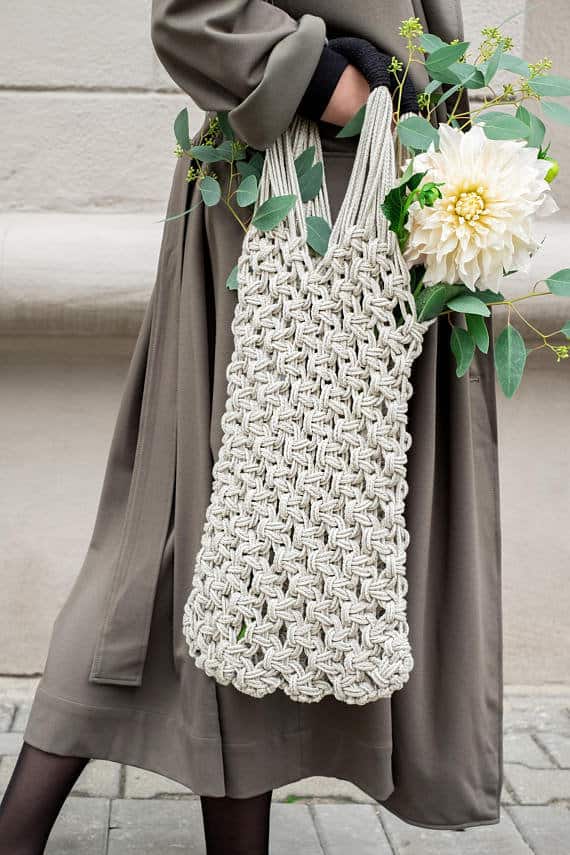 2. Dip-dyed produce bag tutorial from Hello Glow:
Macrame Clutch Purse and Tote Bag Patterns
Less practical but WAY cute are these patterns for smaller purses. With pre-dyed macrame cord, you could make these in just about any color to perfectly accessorize with your wardrobe.
3. Clutch purse tutorial from @HomeVibesMacrame: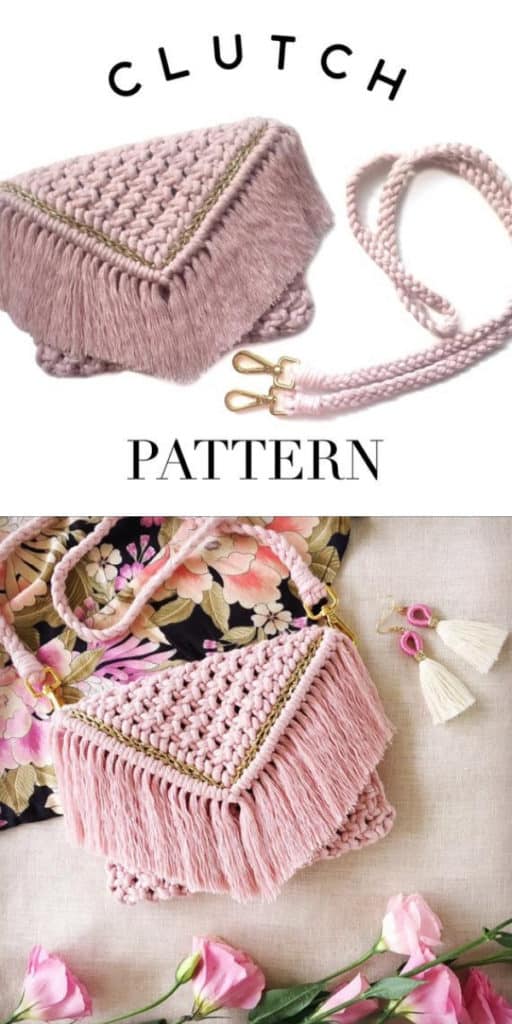 4. Tote bag with fringe pattern from @HouseSparrowNesting: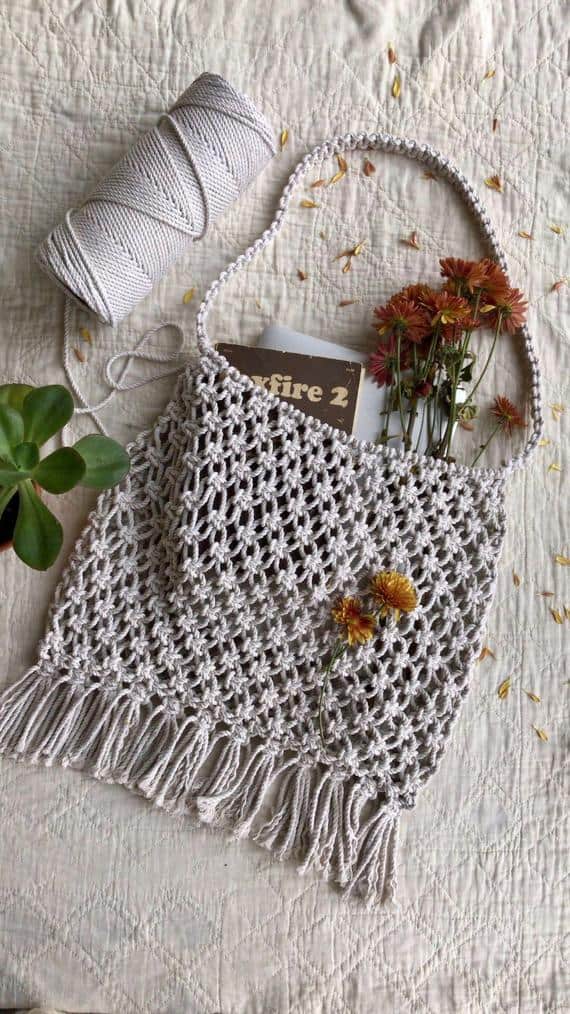 5. Small handbag/wallet YouTube tutorial from Macrame Magic Knots:
Vintage Macrame Handbag Patterns
Finally, there's a bunch of great vintage patterns out there, for you to channel a retro vibe that still feels fresh. The patterns have been digitized and are ready for instant download.
6. Shoulder bag pattern from @PastPatternsBoutique: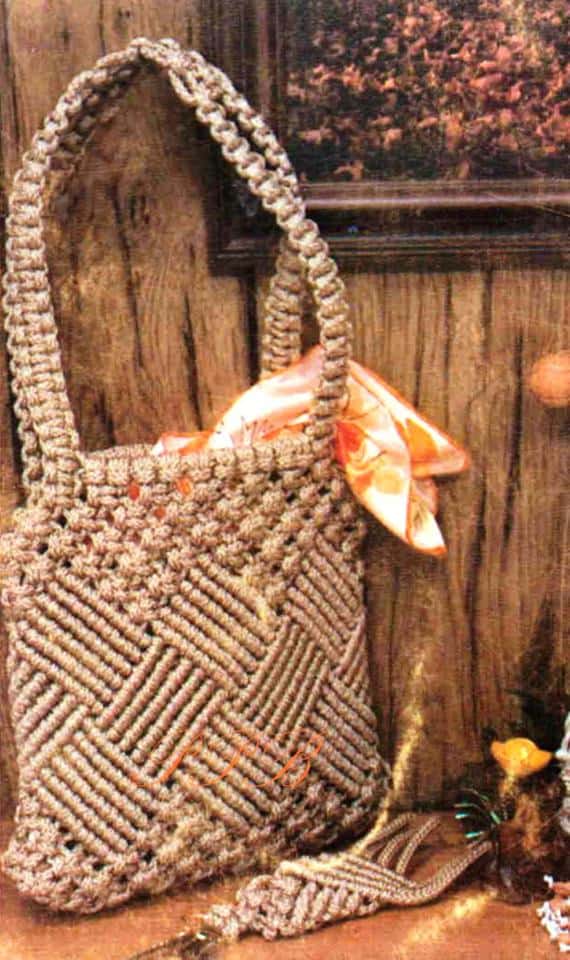 The last two picks in this round-up are from an Etsy shop called The Star Shop, which has a ton of vintage macrame patterns to choose from. I couldn't list all of them here or I'd run out of space, but seriously trust me when I say you should check out the entire shop!
7. The "Stephanie" purse, originally published in 1976: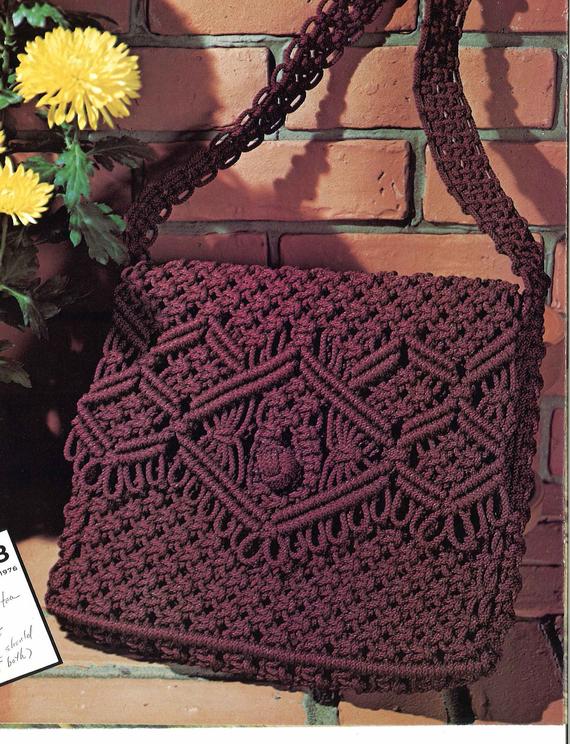 8. The "Guadalajara bag," originally published in 1971: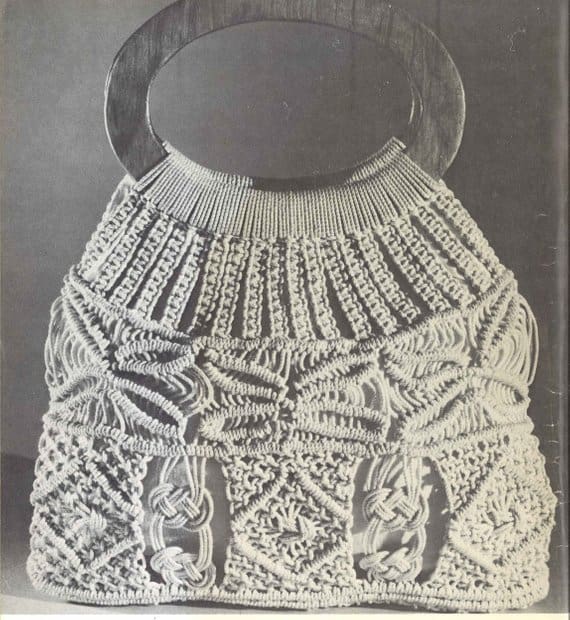 I might have to start out with a market bag — they look fairly straightforward. Some of the vintage patterns especially are quite intricate… but totally gorgeous! What are you going to make first?
xoxo, Liz