This post may contain affiliate links. For more information, please visit our disclosure policy.
One of my absolute favorite categories on Etsy is printable wall art. I love it so much, I'm going to start a series of posts dedicated to it! First up is triptych wall art that you can print at home or at a print shop.
The term "triptych" refers to a piece of art that is divided into three sections or panels. The three pieces are intended to be displayed close together.  In the case of printable wall art, this means you'd be getting a set of 3 prints in the files that you download from the Etsy seller.
Some sets will form one large image when displayed together; other sets are collections of more stand-alone yet complementary images. Either way, I think the concept of triptych artwork is lovely and I am eyeing some of these for the space above my bed!
Printable Triptych Wall Art from Beguima Studio
This shop is a brother-sister team from Barcelona, Spain, and they have a great selection of triptych pieces. There's a little bit of everything -- from quotes to prints for the playroom or nursery to abstract art.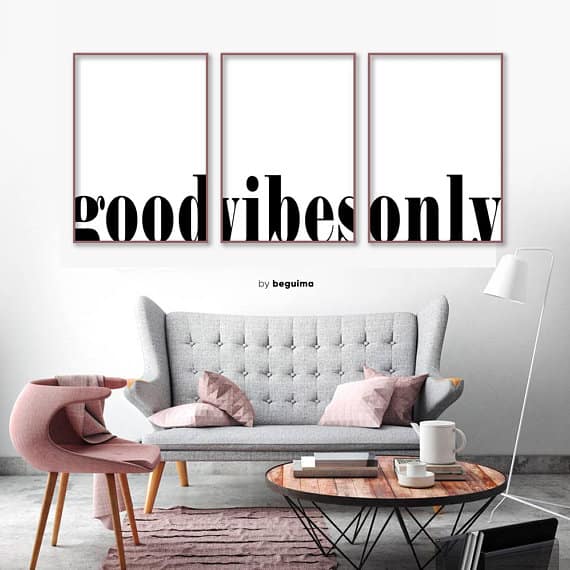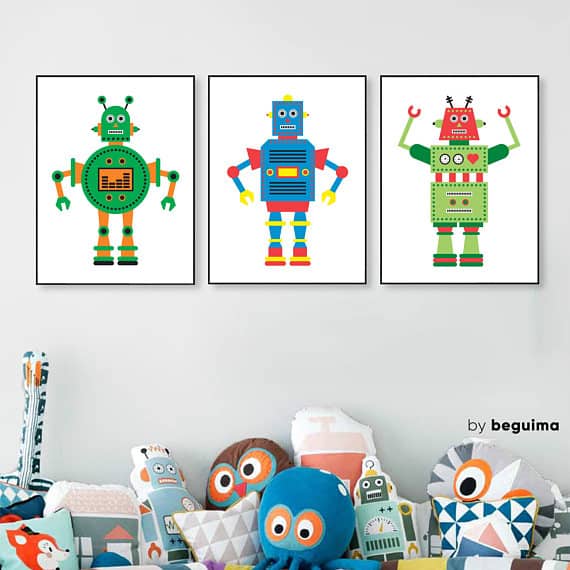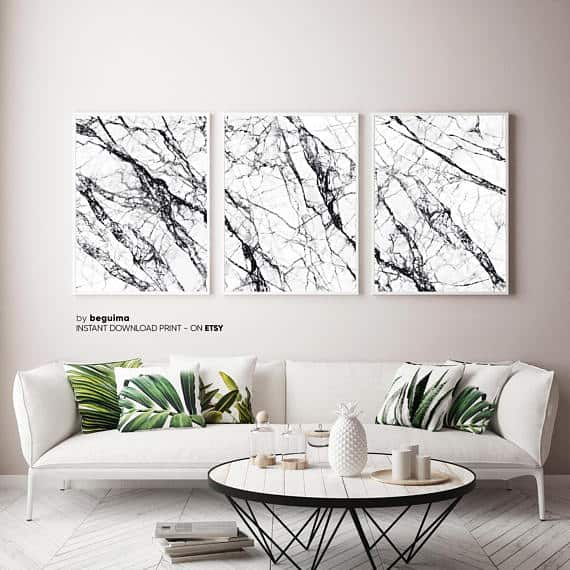 More of My Favorite Triptych Printable Artwork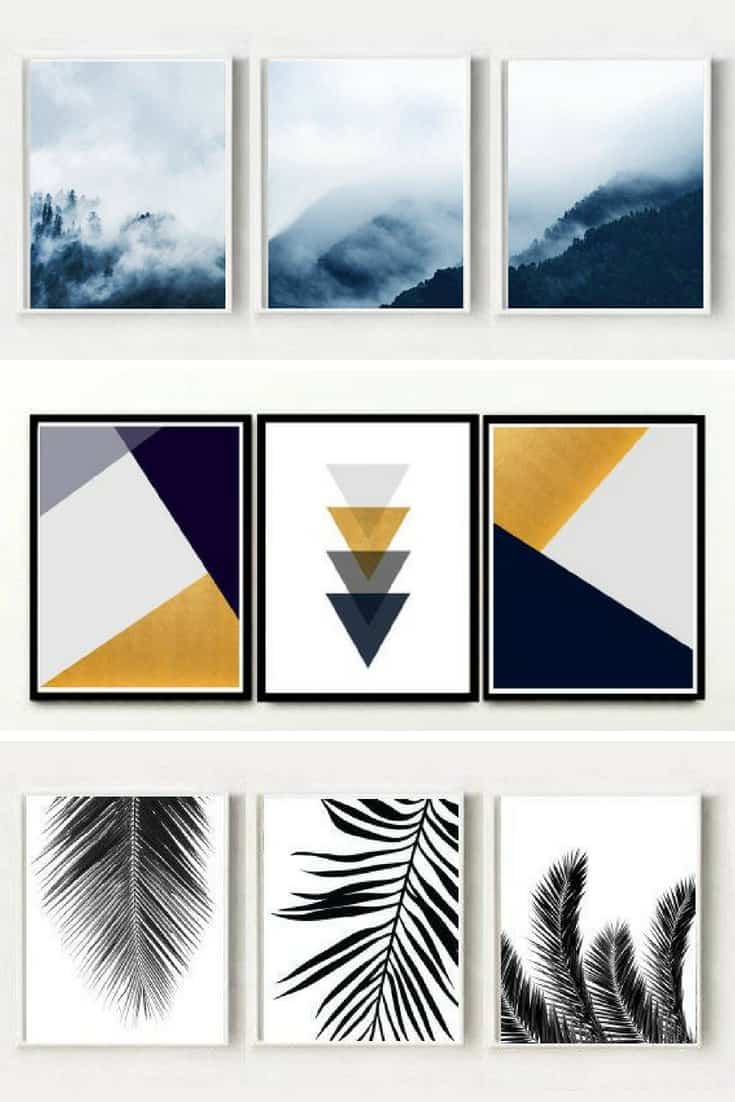 Honey Tree Prints is another shop with a more robust selection of triptych art, with a more Scandi/minimalist vibe.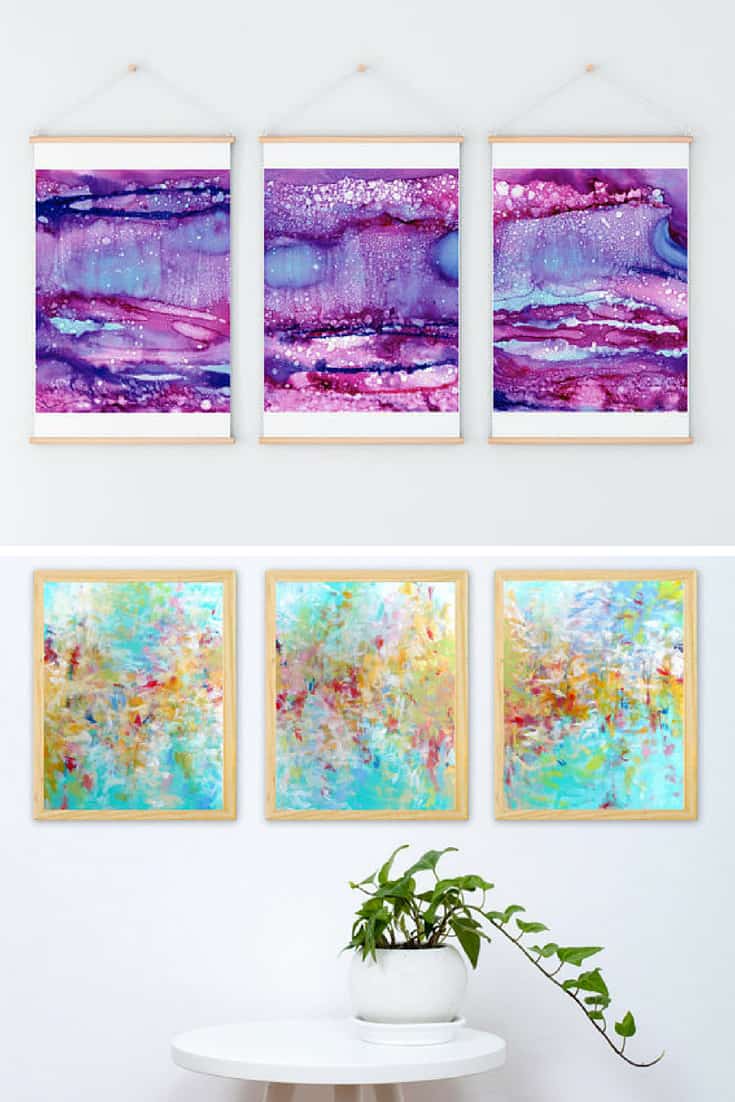 The bold colors are incredible in the abstract triptych wall art by Connecticut-based artist Jessica Torrant.
Geometric Art Pieces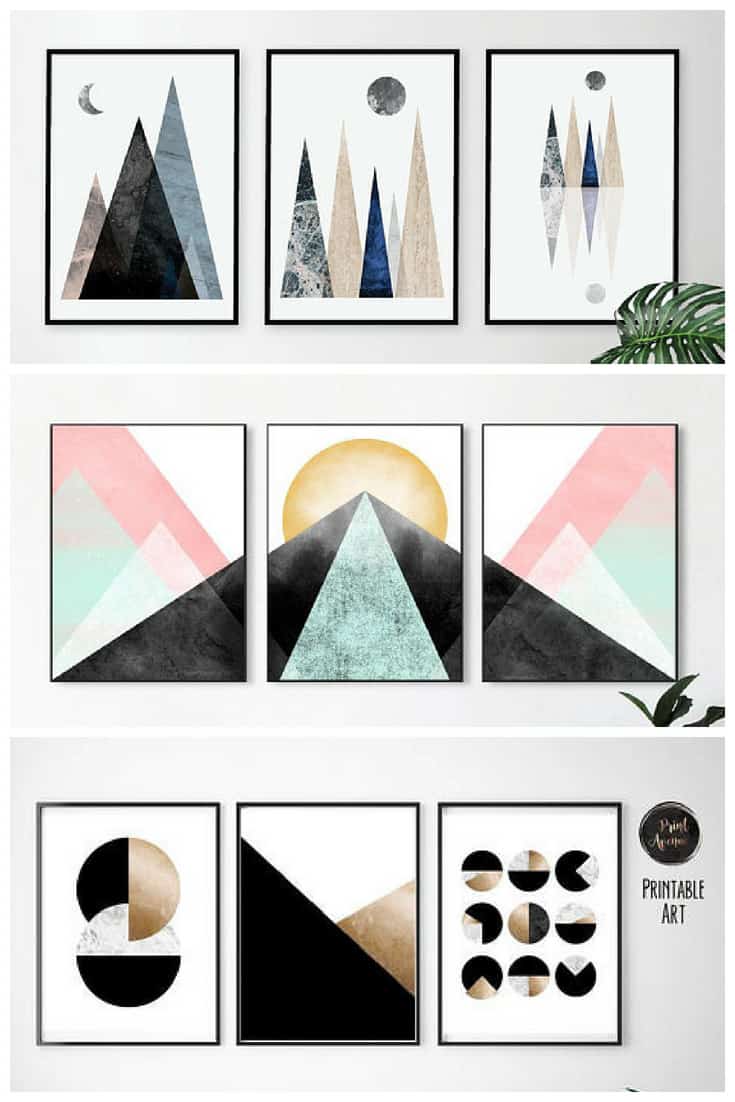 The triptych style is especially eye-catching with geometric designs.
Top: Scandi Mountains by Urban Epiphany Prints
Middle: Mountain and Moon by Printamin
Bottom: Black Gold by Print Avenue
Picasso Style Printable Art Sets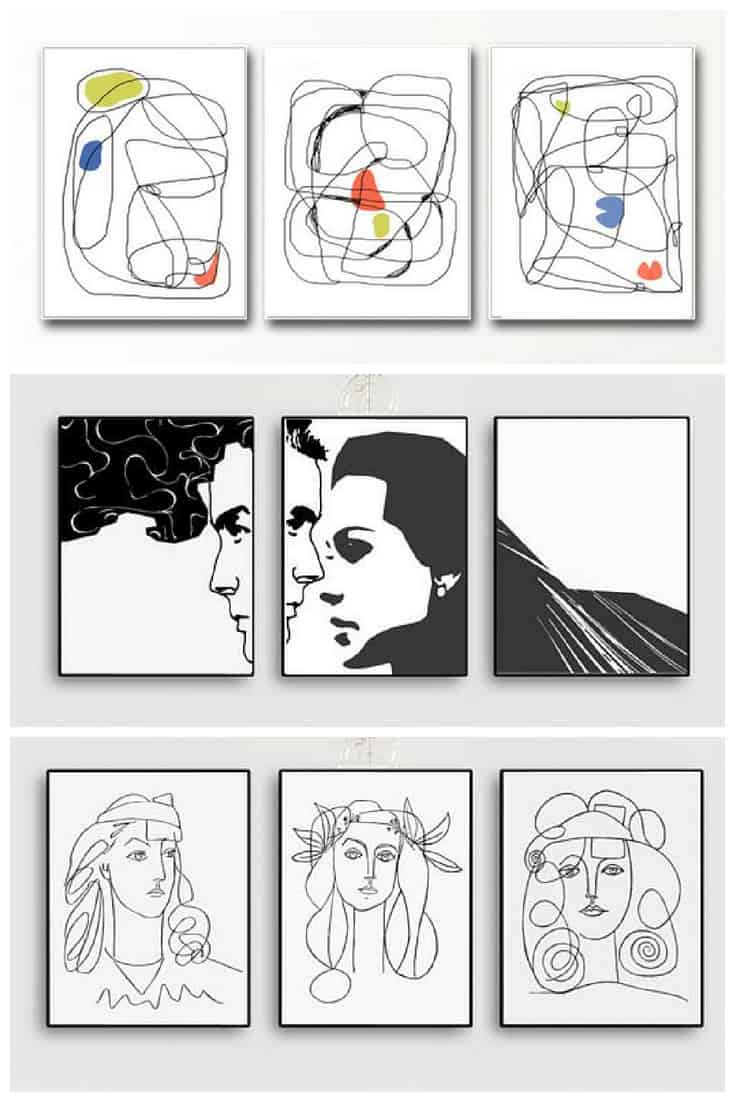 These pieces are so fun!
Top: Simple Line Art
Middle: Black and White Faces
Bottom: Line Drawing of Woman
Well, after all that, I'm no closer to deciding what I want to print. And I didn't even include all the gorgeous ocean life/coastal sets I found since I figured I'd make a separate post for that (some day...)
Which one is your favorite??
Pin it for later: